Arthur Bebbington Twin Piers 10k Update
21/04/22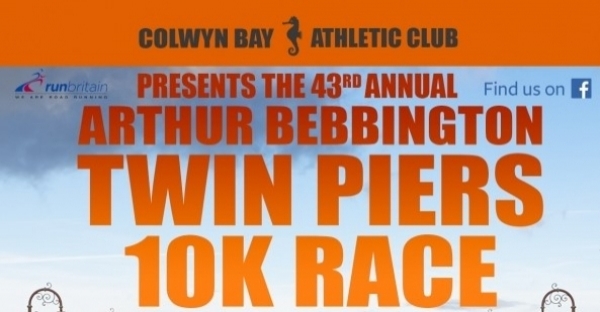 Update regarding the Twin Piers road race 2022
It is with regret we will have to postpone this year's race.
We have tried numerous different weekends and simply just cannot co-ordinate First Aid and transport with so many events back in the calendar following the lifting of Covid -19 restrictions. This time of year is worsened with the promenade being so busy at Llandudno, Rhos and Colwyn Bay it has been made even more difficult as we approach the summer period.
For those that have entered we will postpone the race to January 2023 and entries will automatically be deferred. The date will either be the 14th or 21st and will confirm as soon as the tide information has been revealed. For those who would prefer a refund, you will be receiving an email with instructions.
Thank you for your patience over the past few weeks as we endeavoured to find a suitable date and look forward to seeing you all again in 2023''.