Run
//


Have Fun

//


Make Friends

Athletics can open doors to many exciting opportunities in your lives. Everyone's journey will be different, from social runner to serious competitor. Whatever your reason for running, Colwyn Bay Athletic Club will provide you with an environment to Run, Have Fun and Make Friends - with that platform, where you go next is up to you…
Training Sessions
& Fees

Monday and Wednesday
6pm - 7pm Development Group, School Year 3and Upwards
7pm - 8.30pm sprints and middle distance
First 2 sessions are free then - all athletes must have club membership in order to attend training.
Training will continue through all school holidays with the exception of Bank Holidays.
Training fees:
1 x session per week £12 per month
2 x session per week £20 per month
All fees to be paid by standing order on 1st month.
Please contact the club
colwynbayathletics@gmail.com for details.
Experienced and Qualified Coaches cater for most events.
Additional, event specific, training available.
Latest News & Results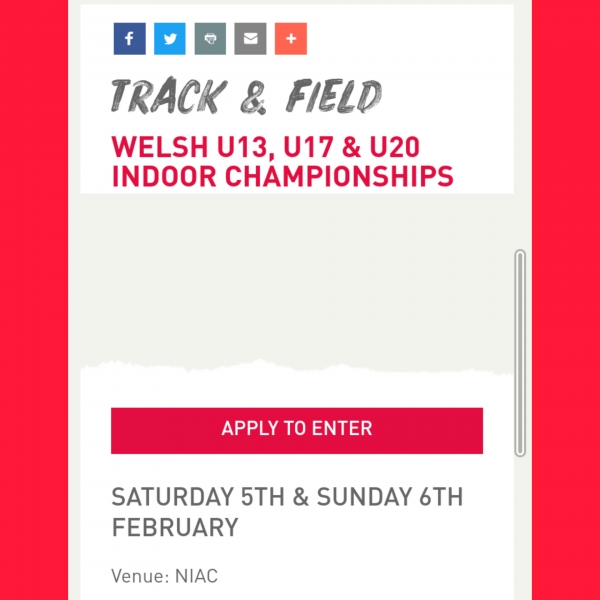 Welsh Athletics Junior Indoor Championships
20/01/22
Entries for the Welsh U13, U17 and U20 Indoor Championships in Cardiff on the 5th & 6th February are now open.The Closing date for entries is Midday 27th January.The Event will be held at The NIAC...
Read more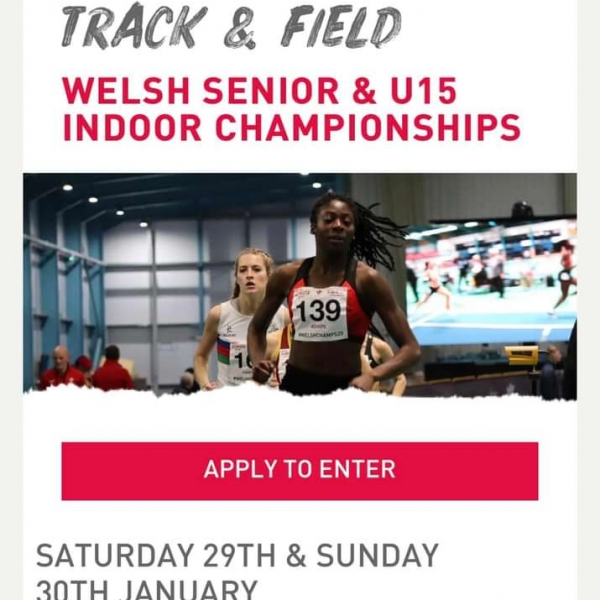 Welsh Senior and U15 indoor Championships
18/01/22
Entries for the Welsh U15 and senior Championships at the NIAC in Cardiff on 29th and 30th January are now open until 23rd January. U13, U17 and U20 will be held in a separate event on 5th and 6th...
Read more
Useful links