Club Stalwarts Represent Wales
28/07/22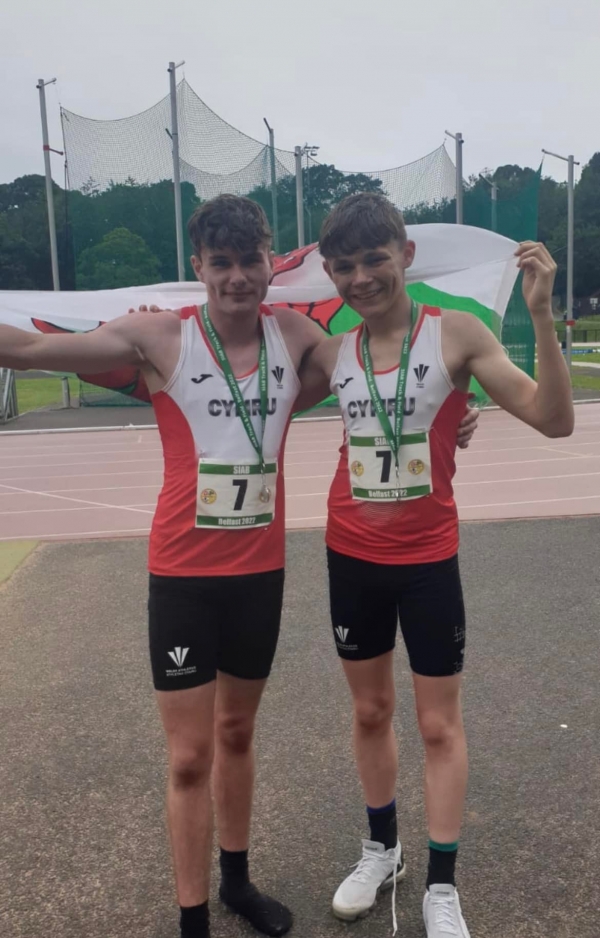 Club Stalwarts represent Wales in the SIAB international event in Belfast.
On the 2nd of July at the Welsh School Championships held in Cardiff, Kane and Callum had standout performances at the event. Kane won the 200m setting a PB and being selected in the 200m race and Callum had a very strong performance in the 100m and 200m setting personal bests in both events and getting selected for the 4 x 400m relay.
On the 16th of July both athletes travelled across to Belfast to take part in the 200m for Kane and Callum and Kane took part in the 4 x 400m relay. Kane was the first Welsh athlete across the line setting a new personal best and a new club record in a time of 22.79s, breaking the club record which had stood since 1986.
In one of the last events of the day Callum and Kane took part in the 400m and they helped the Welsh Team to 2nd place and earning a silver medal.
A big well done to both athletes who are getting faster with each training session and each race.