Club Superstar Bryn taking America by storm!
07/03/22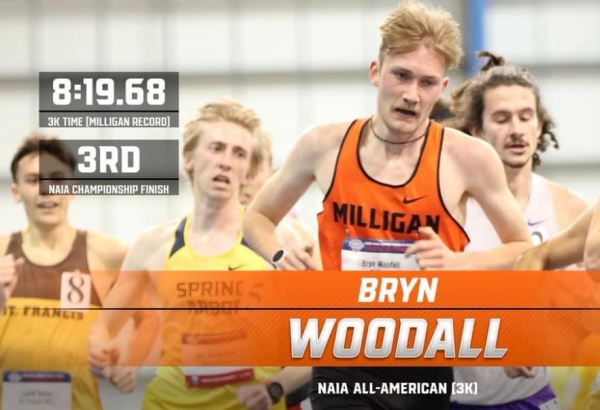 Congratulations Bryn
Bryn is partway through his Freshman year at Milligan University, Tennessee having secured a full scholarship based on his athletics achievements. He is thriving and flourishing on American soil and this weekend stormed an amazing 3rd in the 3000m in the NAIA indoor track national championships
. Bryn's 3000m was run in 8.19.68 setting a Milligan record and also breaking his own Colwyn Bay AC record!!
Bryn had a busy weekend at the national championships as not only did he compete in the individual 3000m (heats plus final) but he also took part in the heats and finals of the Mens distance medley relay. Well done Bryn, you're looking strong, looking forward to seeing what's in store for the season ahead