Bangor City 10k & Half Marathon
06/10/24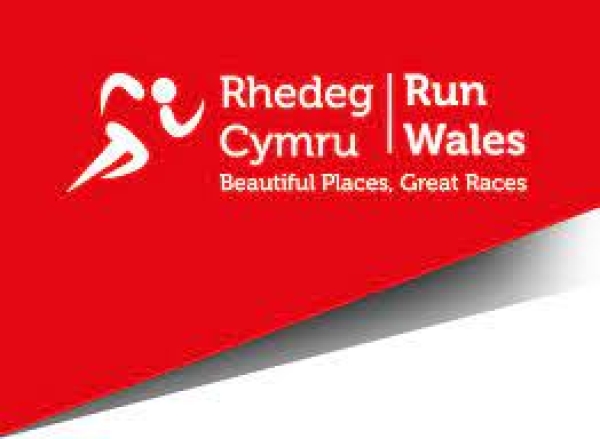 Bangor City 10K & Half Marathon
Date: 6th October 2024
Full Details and to Enter - press here
This race starts and finishes in the city centre and goes out to the coastline and along the Garth Pier over the Menai Straits taking in views of Anglesey, Snowdonia and the surrounding North Wales coastline, then on to the woodland paths filled with autumn colours, then back to the finish in the city centre.
*2024 *Please note! make sure you enter 6 weeks before race day - LATE ENTRIES will not get a medal and Tech Tshirt, you can still register to run though, same price and your medal/tshirt cost will go to charity.
There is far too much waste due to us having to guess merchandise quantities way before race day.
Cost for the 10k:
Affiliated £24, Unaffiliated £26, (YOU MUST BE AT LEAST 15 YEARS OLD ON RACE DAY)

Cost for the half marathon:
Affiliated £37, Unaffiliated £39, (YOU MUST BE AT LEAST17 YEARS OLD ON RACE DAY)
Includes a quality bespoke Medal and Technical Tshirt (10k and Half Marathon)
RACE DAY INFORMATION

Start Times: 10am
Race HQ / Enquiries:
Opens at 8am inside the Deiniol Shopping Centre.
Number and chip:
Pick up at race hq.
Parking:
Sat Nav post code LL57 1NW
The start / finish is located next to the Deiniol Shopping Centre.
There is no official parking and therefore you must use parking in and around the town centre which is pay and display.
Follow this link for help on parking etc.
http://www.deiniolshoppingcentre.co.uk/index.asp
https://en.parkopedia.co.uk/parking/bangor_gwynedd/?arriving=201909261200&leaving=201909261400
Routes:
10K: https://www.plotaroute.com/route/2403168?units=km
Half Marathon: https://www.plotaroute.com/route/2402261?units=miles
No fun run at this event.
Drink Stations:
There will be a drink station at approx every 3 miles, also at the finish. If you require lots of water whilst running we would recommend you bring your own water bottle.
Toilets / Changing:
Toilets are located near the start finish at the Bangor bus station.
There is a swimming pool in the city centre if you wish to shower (charges apply)
First Aid:
First Aid cover will be provided by a professional medical team. First Aid station will be located at the start and finish and on course. In order to help our medical team, help youit is critical you fill out the medical history information on the back of your race number. If you are injured or unwell to carry on at any stage please notify the nearest marshal who will call for First Aid assistance. It will be the discretion of the medical team if they transport you back to the finish.
Pulling Out:
If you retire from the race please return your timing chip to race hq (PLEASE AVOID THE FINISHING LINE AREA) If you plan not to return to the finish, it's really important that you let the nearest Marshal to you know and give them your race number. This is so we can account for you at the end of the race. It is your responsibility to arrange transport back to the start.

T-shirts / Medals / Prizes:
There will be a Technical T-shirt and bespoke medal for all runners to collect at the finish.
Presentation of prizes will be made at approx 11am (10K) & 12.00pm (Half Marathon).
Prizes for Male/Female 1st, 2nd, 3rd overall and 1st in each age category.