Lion Quays Ellesmere 10K & Lakeside Coaches 2K Fun Run
28/08/22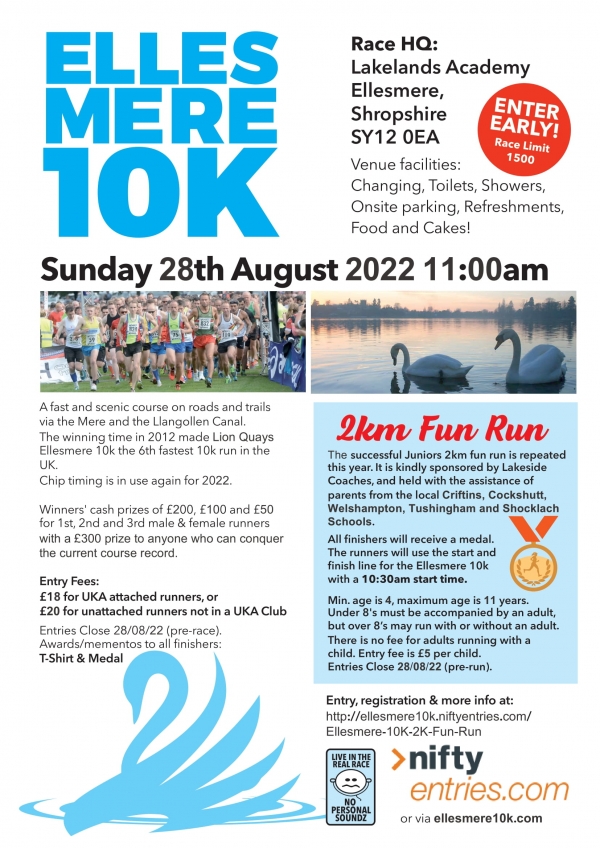 This year Ellesmere 10k is celebrating its 10th year with what has been described as a great course which takes in Ellesmere Mere and the Llangollen canal. It is a fast and scenic course with the fastest time being 29 mins 12 seconds. Our 2k fun run is for aged 4 to 11 year olds Primary School children who also receive a medal and they start and finish on the same start/finish line as the 10k entrants. The 2k finishes before the 10k starts so you can be there to see the little ones achieve so much.
Date - 28th August 2022
Start Time - 2k - 10.30am, 10k - 11.00am
Venue - Lakelands Academy, Oswestry Road, Ellesmere, Shropshire. SY12 0EA.
This event is organised by Ellesmere 10k and all enquiries please contact Paul Davies -
ellesmere10k@yahoo.com