Snowdonia Half Marathon
12/05/24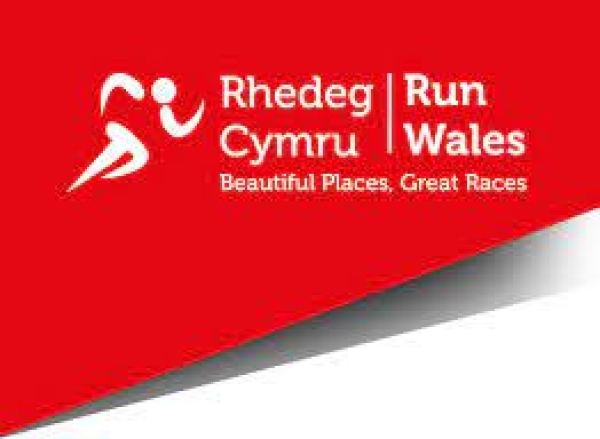 Snowdonia Half Marathon // Hanner Marathon Eryri
Date: 12th May 2024
Full Information and to Enter - click here
ONE OF THE UK's TOUGHEST HALF MARATHONS
WARNING! WARNING! WARNING!
THIS IS VERY TOUGH! THIS IS VERY TOUGH!

A scenic but tough Half Marathon set in the beautiful Snowdonia National Park, North Wales. Starting and finishing in the village of Llanrwst which played host to the World Trail Running Championships in 2013. The park is a region of haunting beauty and grandeur, of wild rocky mountains, hidden valleys, cascading rivers, still glacial lakes and deep forests.
2023 sees the 11th running of this very scenic race, there were a record 870 runners who entered the 2019 race, feedback suggests everyone enjoyed the race with lots of comments about the tough hills, but they said that it made the course a challenge and gave them a sense of achievement.
This year we intend to make this Half Marathon not just a great race but a great event, we are working with the local community to ensure your race day or weekend is memorable and encourages you to return year on year. RunWales are proud of the events we organise, with the emphasis on the runners enjoyment of the whole event, this is what we expect as runners and so will provide for you.
Feedback from runners suggested it should be a little more challenging given the name "Snowdonia Half Marathon" so in 2016, we listened and oh yes it is now more challenging, we have taken out the road to and from the village of Trefriw and re-routed you straight up to Llyn Geirionydd, then up and over to Llyn Crafnant, we then go back down to Trefriw before heading to go up the 1:7 hill (Forest Hill) at mile 11, then back down to the finish via Gwydyr Castle, good luck guys, you'll need it!!!
You will leave Llanrwst on race day and tell your Family, Friends and Colleagues "I did it, I completed the Snowdonia Half Marathon"
*2024 *Please note!make sure you enter 6 weeks before race day - LATE ENTRIES will not get a medal and Tech Tshirt, you can still register to run though, same price and your medal/tshirt cost will go to charity.
There is far too much waste due to us having to guess merchandise quantities way before race day.
Cost for the half marathon:
Affiliated £37, Unaffiliated £39, (YOU MUST BE AT LEAST17 YEARS OLD ON RACE DAY)
Includes a quality bespoke Medal and Technical Tshirt

Fun Run: There is no fun run at this event.
RACE DAY INFORMATION

Route:
Interactive view: https://www.plotaroute.com/route/2173086?units=miles
Image view: https://www.dropbox.com/s/7lkswbstiydoqn8/Snowdonia%20Map%20-%202023%20copy.jpg?dl=0
Start Time: 10am
Race HQ / Enquiries:
Opens at 8am next to the start/finish.
Number and chip:
Pick up at race hq.
Parking:
From the A55 take junction 19 and head along the A470 towards llanrwst for about 10 minutes, you will see the parking signs as you enter the town.
Car Park 1: Glasdir, LL26 0DF, If this car park becomes full, continue along the A470 through the town for approx 1/4 mile and follow the parking signs.
Car Park 2: Ysgol Dyffryn Conwy & Along Nebo Road, LL26 OSD, The school gates will open from 08:00 and will close at 13:00, there will be no access to the school after 13:00pm any cars left will be locked in. You can park along Nebo road but, Please be considerate of local residents and do not block driveways etc
Car Park 3: Watling Street Car Park, LL26 0LS. This is a small Pay & Display car park
We suggest if you aim to complete the race in under 3hours to park at Ysgol Dyffryn Conwy which is open 08:00 – 13:00pm
PLEASE DO NOT TRY TO PARK NEXT TO THE START/FINISH LINE!
Users of Run Wales car parks do so at their own risk. Management will not accept liability for any accident or damage caused whilst on site. Parking is done at your own risk.
Refreshments:
Light refreshments, Tea, Coffee, sandwiches, cakes, soft drinks etc will be available to purchase at the start/finish area from the cricket club house, all money raised will go towards the local cricket team. Please go along and support the club.
Drink Stations:
There will be a drink station at approx every 3 miles, also at the finish. If you require lots of water whilst running we would recommend you bring your own water bottle.
Toilets / Changing:
Toilets are located near the start finish and at the Cricket club.
First Aid:
First Aid cover will be provided by a professional medical team. First Aid station will be located at the start and finish and on course. In order to help our medical team, help youit is critical you fill out the medical history information on the back of your race number. If you are injured or unwell to carry on at any stage please notify the nearest marshal who will call for First Aid assistance. It will be the discretion of the medical team if they transport you back to the finish.
Pulling Out:
If you retire from the race please return your timing chip to race hq (PLEASE AVOID THE FINISHING LINE AREA) If you plan not to return to the finish, it's really important that you let the nearest Marshal to you know and give them your race number. This is so we can account for you at the end of the race. It is your responsibility to arrange transport back to the start.
T-shirts / Medals / Prizes:
There will be a Technical T-shirt and bespoke medal for all runners to collect at the finish.
Presentation of prizes will be made at approx 12:15pm.
Prizes for Male/Female 1st, 2nd, 3rd overall and 1st in each age category.