First Indoor Winter Series in Manchester
12/12/21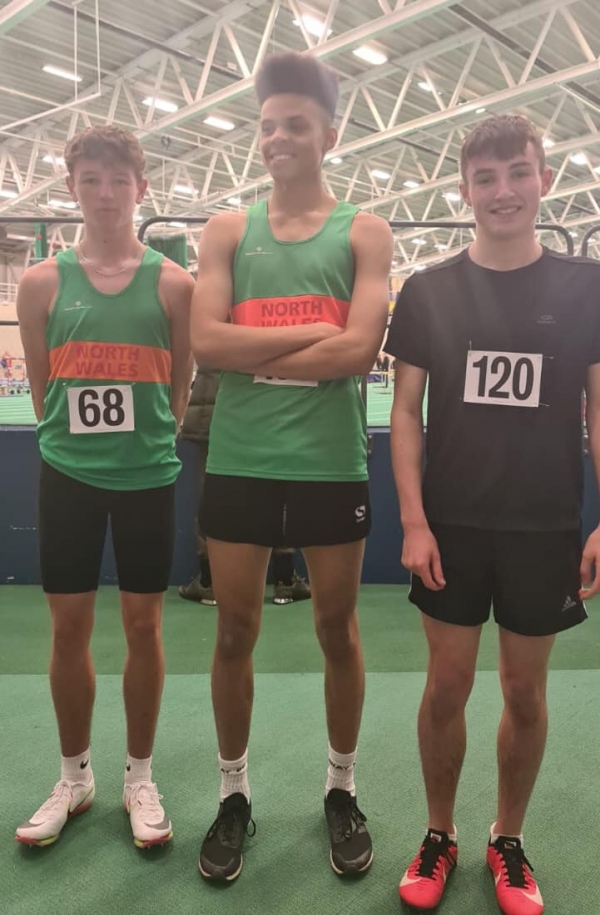 Yesterday was the first of the indoor winter series in Manchester and Jacob, Jonathan and Huw all put their recent sprint training to the test in the 60m.
Well done to them all as they ALL came away with personal bests over 60m.
Huw also managed a PB in long jump with a jump of 5.62m. Jacob and Jon were marginally off their PB's but hats off to them all for great performances all round for this first indoor event.
Well done to Callum from Prestatyn who has been training with the CBAC sprint group at the weekend; he also achieved a PB over 60m in Manchester.
The next indoor event at Manchester is on 19th December.
Don't forget, we also have the North Wales indoor champs at Deeside on 16th January 2022.