Menai Open 11th September 2022
17/09/22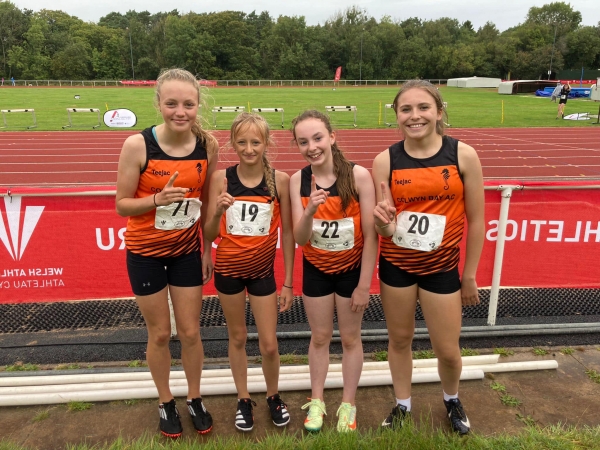 On Sunday 11th September Menai Track and Field held there annual open meeting at Treborth, Bangor. This meeting is the last event in the outdoor season for our athletes and shows the hard work that all the athletes have put in throughout the year.
For Full Results - Click Here
This event we had 21 athletes represent the club and these 21 athletes managed to attain 25 personal bests between them on a day which had constantly changing weather conditions, from heavy showers to glorious sunshine and at times a bit of a breeze. We had athletes that competed in events they don't normally compete in throughout the season but that they have tried in training. Some of the outstanding performances of the day was Kane who took part in the 100m, 200m and 400m and came away with a clean sweep in all the events. Morgan knocked nearly 10s of his PB in the 800m, improving to a time of 2:12.40. Alfie broke his own club record in the 3000m with a new PB of 9:46.75.
At the end of the day after all the events had been completed, there was a couple of relay races to get everyone involved and for a bit of fun. We entered 2 teams into the u13 & u15 boys and girls races. Our teams had a mixture of both age groups and both teams won there respective races. The boys managed the race in 55.27s and the girls in 56.88s.
We would like to say a big well done to all the athletes and parents, who over the course of the season had to travel all over Wales and North West England for competitions. Now we move on to the Cross Country season which starts on the 1st October. The first race will be held in Bangor.