Menai Open Timetable
07/09/23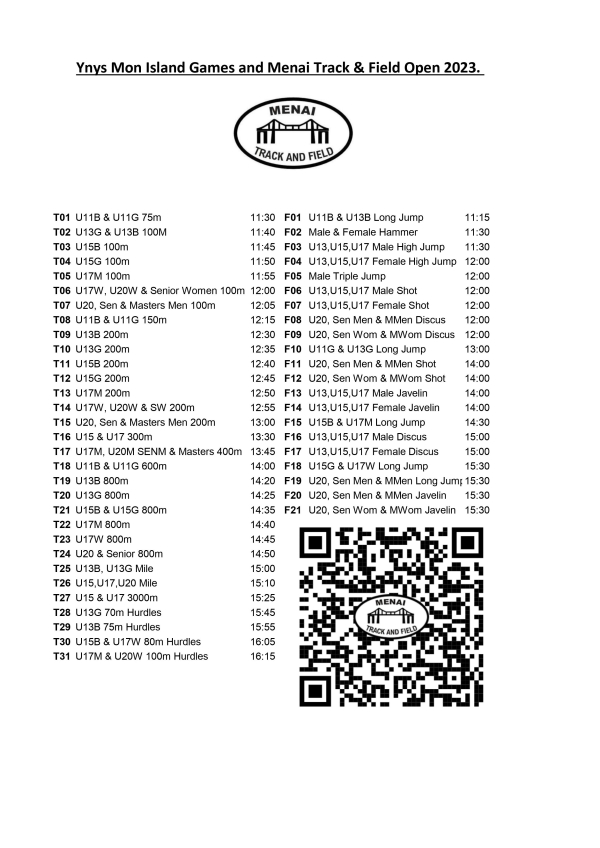 Menai Open 10th September
The timetable for the Menai Open has been finalised, please see the photo attached for all the times the first field event starts at 11.15 with the first track event starting at 11.30.
Please make sure you register at least an hour before your first event.
We have 35 athletes taking part on Sunday and we would like to get a group photo of all the athletes that are taking part on the day.