Menai Sprint Open and Lower YDL meeting 2
04/06/23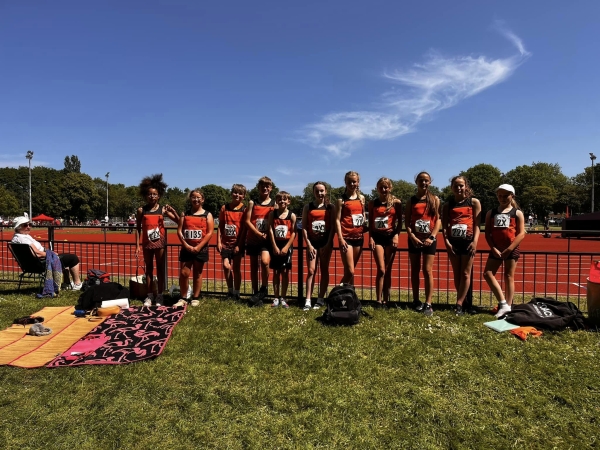 This past week we have had 2 different types of competitions.
First up was the Menai Sprint Open on the 31st May, On a glorious Wednesday evening in Bangor at Menai Track and Field we had 31 athletes representing the club in various sprint events and a couple of field events. We had several athletes taking parts in events they have never done before and others trying to improve on their PB's. With the conditions being hot and running into a strong wind made attaining PB's difficult.
For full results - Click Here
On Saturday 3rd June we had the 2nd Lower YDL meeting at Bury AC. Phew what a poeth, scorchio day today in Bury. Well done to Aaron W, Lydia, Rosie, Cari Elsa, Aaron S, Iwan, Oliver, Ffion, Lucy, Elin, Chloe and Sienna who all made the trip today to this fantastic event hosted by Bury. Full results will be available soon but lots of points for the team earned and a raft of PB's. Great team effort everyone.
The Lower Youth Development League is a competition for children in school years 6,7,8 & 9 and encourages athletes to try different events which they normally wouldn't try and most athletes find out that when they try the different events they enjoy the event and that they have hidden skills
The 3rd round Lower YDL will be taking place in Wrexham on 8th July.
Picture is of the Under 13 and Under 15's team at Bury