North Wales Cross Country League at Eirias Park
23/01/23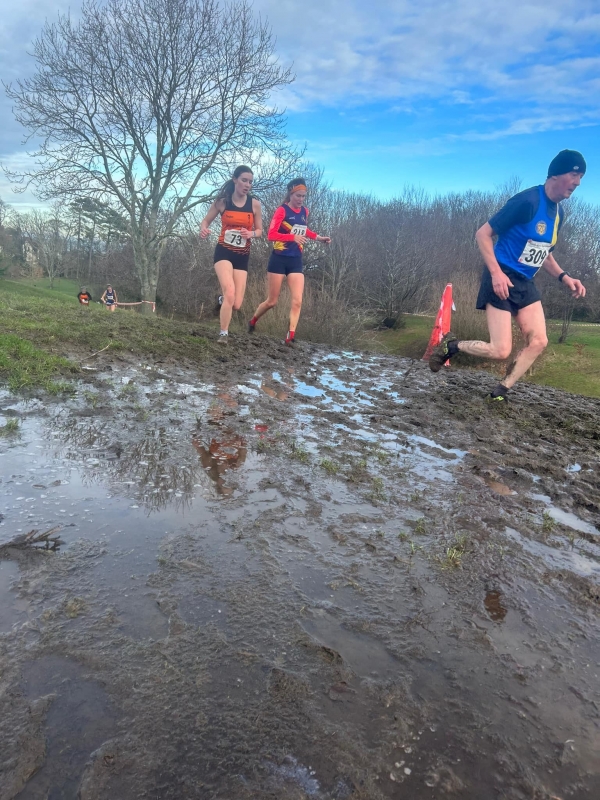 This past weekend the 3rd North Wales Junior and 4th Senior Cross Country race took part at Eirias Park, Colwyn Bay hosted by ourselves. In the lead up to the weekend North Wales had to tend to some very bad weather consistng of snow, rain, wind and freezing temperatures putting the event in doubt, but the weather improved and the sun decided to show itself for race day, the bad weather throughout the week meant the cross country course was very wet and muddy and made the racing hard.
In the morning we had the Junior League taking place starting with the u15 boys and followed by the other age groups finishing with the u11 girls race.
Running in the morning's junior races we had; Morgan, Ciara, Lucy, Iwan, Max, Rosie, Evie, Ela, Elinor, Zac, Finley, Tyler, Ed, Dan, Freddie and Sienna
. Well done all, you all did amazingly on this long, hilly and spectacularly muddy course.
For Full Results - Click Here
In the afternoon we had the Senior Races taking place starting with the u17 boys and girls and the Senior Women and finishing with the senior mens races.
Well done to Gruff, Ella, Ann, Seren, Emma, Maureen, Jared, Russ, Neal, Gareth, Ian and Chris
Special thank you Russ and his crew for setting up this beast of a course
.
Also special huge thank you to Sheelagh and her crew of Marshall's
The next and final race of the season will be as usual at the Marches School, Oswestry, SY11 2AP on Saturday 11th February 2023.