North Wales Cross Country League Results
25/10/23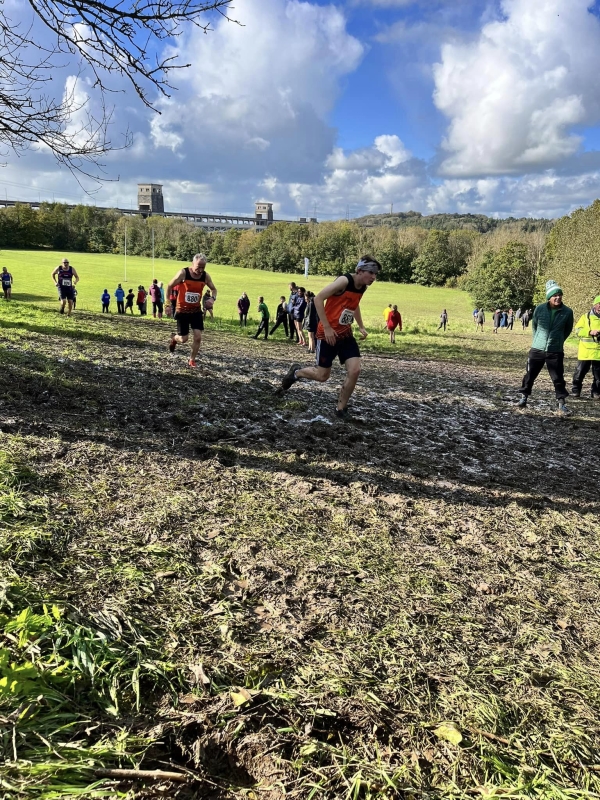 On Saturday 14th October the first North Wales Cross Country Race was held at Treborth, Bangor. The day was split in to 2 with the Junior League taking part in the morning then in the afternoon was the Senior League.
Huge well done to all our juniors (u15 and below) who were in action at Treborth. Great achievements by each and every one of you. After a very wet start, the sun shone gloriously in Bangor giving our athletes a lovely muddy experience in the sunshine. In action today we had Alfie for the u15 boys, Casi for the under 15 girls, Ed and Finley for the Under 13 boys, Elin, Caitlin and Ffion for the under 13 girls, Daniel for the under 11 boys and the mighty Megan for the under 11 girls. Megan whooped home in 1st for the under 11 girls!!! Da iawn ti. Big thanks to Bernie Jones for his organisation of the league races and also to today's hosts Eryri Harriers for the great course and organising such great weather and wonderful mud!
Junior Results - Click Here
Under 17, under 20 and senior's cross country - we can't forget to give kudos to our senior athletes who were in action at Bangor….well done Russ, Jared, Chris, Ian, Greg, Neal and our Brilliant debutant Josh who all competed across 8.60k of Treborth's finest cross country terrain in the men's race and well done also to our ladies - Ella, Anne, Helen, Emma and Maureen who each ran an equally muddy 5.6k in the women's race. New recruits are always more than welcome to join us, we have senior running sessions on a Monday evening at the track and members are welcome to join us at the cross country races.
Senior Results - Click Here
The 2nd race of the season was meant to be held at our home course in Eirias Park, Unfortunately the Great British Weather meant the event had to be cancelled due to localised flooding and Storm Babet which in the days leading up to the event dropped a massive amount of rain making the course to wet and areas around and in the park left under water.
The next race is on 25th November in Shrewsbury. If anyone wants to take part please speak to the club or the coaches on a training night so we can get you registered