Official Time Keeping Course
07/04/23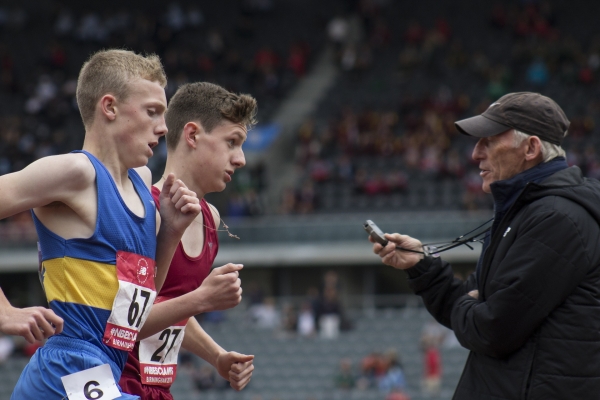 If you are interested in learning to become a timekeeper in Athletics, West Cheshire AC have organised with England Athletics a Level 1 Timekeeping Officials course at Ellesmere Port Sports Village at 6:30pm to 9pm on Thursday 27 April 2023.
If you are interested in doing this course and want to book please - click here
Who should go on this course?
Anyone who is interested in timing the track events, including sprints, relays and distance events.
What will I learn?
· Bring appropriate equipment and clothing to a meeting
· Take appropriate times accurately and understand some of the reasons for inaccuracy
· Understand how to report times to chief timekeeper
· Understand what additional duties may be required
· Understand how a timekeeper works as part of a team
Is there an assessment?
There isn't an assessment but after the course candidates need to complete at least 4 competition experiences to become licensed. Candidates must have completed the Health & Safety course for Officials and Safeguarding in Athletics course.
What do I do after the course?
· It is essential you complete a DBS. For guidance on this please click here.
· Ensure there is a passport quality photograph added to your myAthletics profile (head shot on a white background).
· Complete a minimum of 4 experiences for Level 1.
· Complete the Level 1 Application for Accreditation.
· Send your completed Level 1 Application for Accreditation to officialsaccreditation@englandathletics.org
· For more information on progressing through the Officials Pathway please click here
Image by Ian Wakefield from Pixabay