Under 17's and Seniors North Wales Cross Country League Meeting 1 Results
05/10/22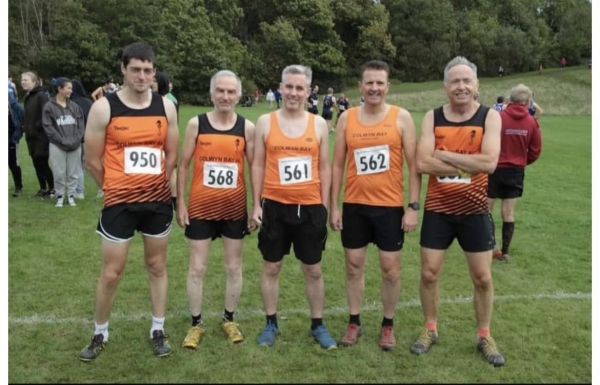 Under 17's and Seniors cross country results
The first race at 1pm was the combined u17's, senior women and over 65 men and a total of 152 athletes all lining up to take part in this 5.8km race. Gruff and Corey both stepped up for their first club cross country, producing great runs for the u17 mens with Gruff leading the Colwyn Bay athletes home in 28.29 mins. Ella raced in the under 17 girls, while Anne, Emma and Maureen for the senior women. Anne was first home for the women in a time of 30.23.
Special mention to Maureen who came 1st in her age category VW80 clocking a brilliant 49.33 mins over the gruelling 5.8km course.
The final race at 2pm was the senior men where 143 athletes competed over 8.3km of grass and woodland. Jared led the Colwyn Bay mens team home in a time of 36.35 mins followed by Russ, Gareth, Ian, Chris and Ian.
If any of our members/parents would like to get involved in cross country racing, please drop us an email or ask on club night