Welsh Senior and U15 Championships 11th & 12th June
12/06/22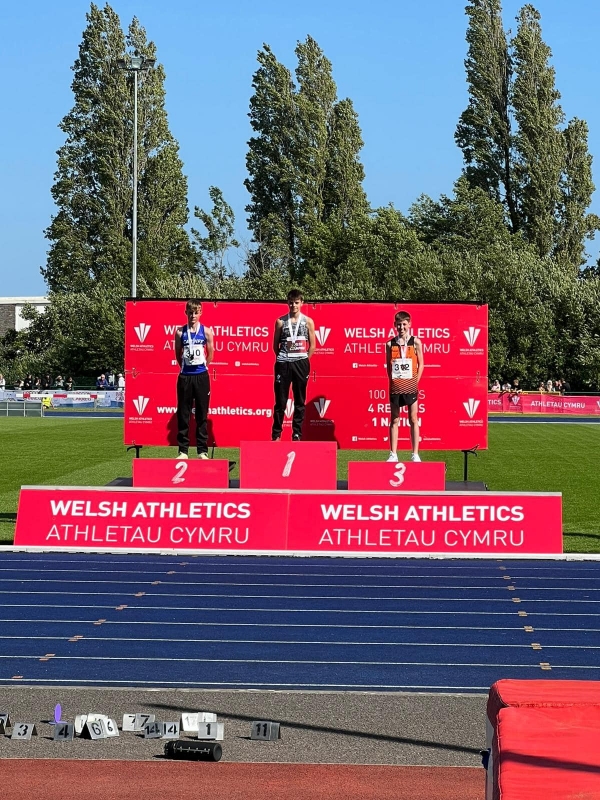 Well done to our athletes who attended the U15 and seniors Welsh Athletics Championships in Cardiff this weekend. Flying the flag for the under 15's we had Eva Spencer and Alfie Shiland while Jacob stepped up from his Under 20 age group to compete with the senior men.
Eva competed in the 200m, 100m and high jump. Eva ran brilliantly, gaining times of 28.16 in her 200m and 13.59 in the 100m. Eva was second in her 200m heat, narrowly missing out on the final in this highly competitive field. In the high jump, Eva finished fourth with a jump of 1.25m. Well done Eva, brilliant
Jacob stepped up an age group to compete with the senior men today in the men's long jump. Jacob was not phased by this jump in age group as he produced a mighty jump of 6.33m and grabbed himself a podium place with a silver medal. Fantastic achievement Jacob
Finally, in one of the closing races of the weekend we had Alfie running in the 3000m race. This was always going to be a hugely competitive race for Alfie, particularly as his age places him at the younger end of the age group. Alfie however kept his calm, pacing his run beautifully coming in at 09.52.02, earning himself a bronze Welsh Championship medal, a new PB and a new club record…..how's about that for a finale!
Well done to all the athletes and also a big thank you to Crispin who was timekeeping this weekend at the champs. The time and commitment given by the team of volunteers within athletics ensures competition and training is available to all