Welsh Senior and Under 15 Championships report
26/06/23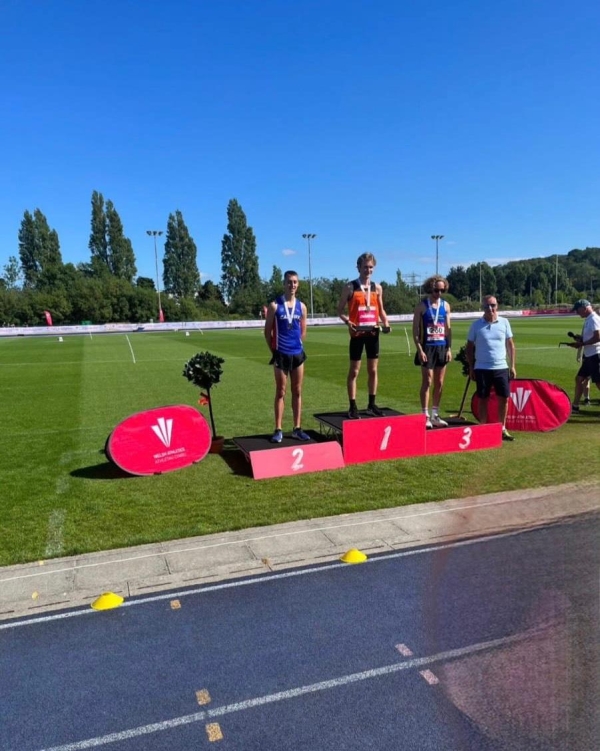 Welsh senior and under 15 championships
It was a weekend of action for the boys this weekend as Kane, Rocco, Jacob, George and Bryn made the journey South for the senior and under 15 Welsh Champs.
Kane and Jacob (u20) and Rocco (u17) were all racing up an age group or two with the seniors to test their speed and develop experience in national competition. Rocco ran a season's best of 11.90s in the 100m, Kane ran 50.72s in the 400m and then 22.94s in the 200m to take him through to the finals where he finished 10th overall. Jacob ran 12.0s in the 100m and 6.48m in the long jump finishing in 8th in this strong senior field.
In the junior under 15's age group championships, George ran a blistering PB in the heats of the 800m with a time of 2.11.03 taking him to the finals where he finished in 7th position. To put a cap on an amazing weekend, George demonstrated his strength and form in the shot throwing 10.49m to earn himself a championship bronze medal! Well done George.
Highlight of the weekend was a triumph on home soil for Bryn who is back for the summer from his studies in the USA. Bryn took it steady in his 1500m heat, comfortably reaching the final where he then cranked it up a gear, storming home in a time of 3.52.20 taking a national gold and a club record.
Well done to you all
Photo is of Bryn on the podium