Youth Development League 2023 Season
04/08/23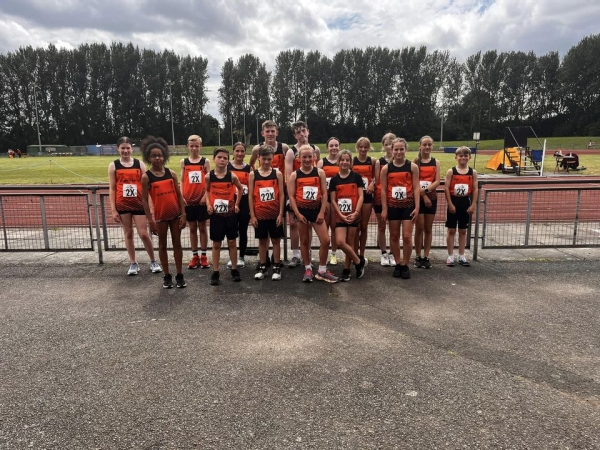 This year we again entered the Lower Youth Development League with several of the matches being double headers. We had 23 athletes representing the club across the 4 matches this year, we had several athletes taking part in their first competitions and excelling in various events and all athletes trying events they have never done before.
Throughout the summer we had competitions taking place in various extremes of weather, from a very hot day in Bury to a Wash out in Wrexham and the last round in Trafford starting in torrential downpours and by end of the day in glorious sunshine.
Each league meeting, all the athletes that took part gave 100% in every event and did the club proud especially with the club being unable to use our facility all summer due to maintenance work at Colwyn Bay. After the last meeting the club finished the league in 2nd place with a total points score of 748.
For full results from each round please click on the following links
Lower YDL - Round 1
Lower YDL - Round 2
Lower YDL - Round 3
Lower YDL - Round 4
We would like to say a big thanks to all the athletes and parents who have helped throughout the season, also thanks to the coaches and officials who have travelled to each meeting. There are a couple more open events on the track this year before the cross country league starts in October